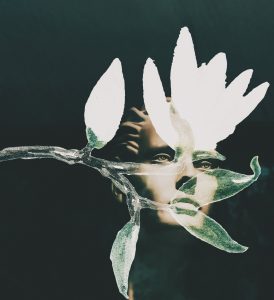 INTUITION
curated by Stefania Carrozzini
Marije Bijl
Michael Crawford
Marit Geraldine Bostad
Marco Domeniconi
Muriel Hecquet
Marion Schmidtke
Annette Schreiber
Myriam Schryve
Beate Tubach
Brigitte Williams
Exhibition Dates: February 8 – February 21, 2018
Opening Reception: Thursday, February 8, 6 – 9 pm
Venue: MyMicroGallery Via Giovanni Boccaccio 24 Milano
Gallery hours: Only by appointment
stefaniacarrozzini@gmail.com
MyMicroGallery is pleased to present "Intuition", a travelling group exhibition featuring works by eight artists hailing from countries across the world including France, Germany, Italy, Norway, Switzerland, UK, and United States. They are from diverse backgrounds and have experience in varying mediums including painting and photography.
Created and curated by Stefania Carrozzini, gallerist and independent curator based in Milan, this show's concept 'Intuition' offers the opportunity to reflect on a very important faculty that belongs to all human beings, and is a means for the artists as fuel to their activity and inspiration.
Intuition is such a crucial, essential ingredient for artists and it plays an important role in their artistic process. The point of convergence for this exhibition is the will to express a deep sense of belonging to this dimension.
"Intuition is the spice of life. It gives us joy and fluidity, immediate answers which reflect our inner truth and our real needs. Indeed, when we entrust ourselves to the power of intuition, we reach our utmost self-expression and reality, even in everyday life, it takes on a magic quality, colouring itself with different hues and developing with new possibilities. Intuition is the essence of art in as much as art is the essence of life. It is a faculty we all possess, yet often goes unheeded.
We can state that intuition lies at the basis of the learning process of art, direct perception without the mediation of discursive knowledge, an experience which owes more to immediate vision rather than knowledge which stems from logic (according to a platonic tradition where ideas are visible only to the intellect).
In art, there are many different ways of approaching what is real. One can remain anchored to the technical traditions or let oneself be guided by intuition which confronts us with the need to explore new means of expression.
To have intuition about something is to understand immediately a concept or certain information without conscious reasoning. It is the superior self which speaks, revealing to us the truth guarded in the cosmic archive." (Excerpt from essay in the catalogue)
Intuition is a travelling exhibition it has been presented first in NYC at Onishi Project and after Milan the next venue will be London.
Catalogue in gallery.
For information
MyMicroGallery: stefaniacarrozzini@gmail.com
Via Giovanni Boccaccio, 24 20123 Milano Italy – Tel +39 338 430 5675 – USA + 1 917 213 2875